Testo 350
https://fat-egypt.com/wp-content/uploads/2014/04/testo-350-1.jpg
220
270
Future Advanced Technology
Future Advanced Technology
https://fat-egypt.com/wp-content/uploads/2014/04/testo-350-1.jpg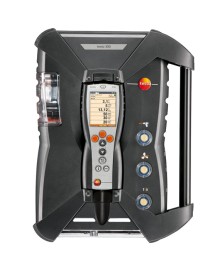 Testo 350
Consists of 2 components: control unit and analyzer box .
testo 350 Control Unit, displays measurement values and controls analyzer box.
testo 350 analyzer box, equipped with O2, incl. differential pressure sensor, temperature probe measurement data store, updatable to max. 6 gas sensors selected from CO, COlow, NO, NOlow, NO2, SO2, CO2 NDIR, CxHy, H2S .